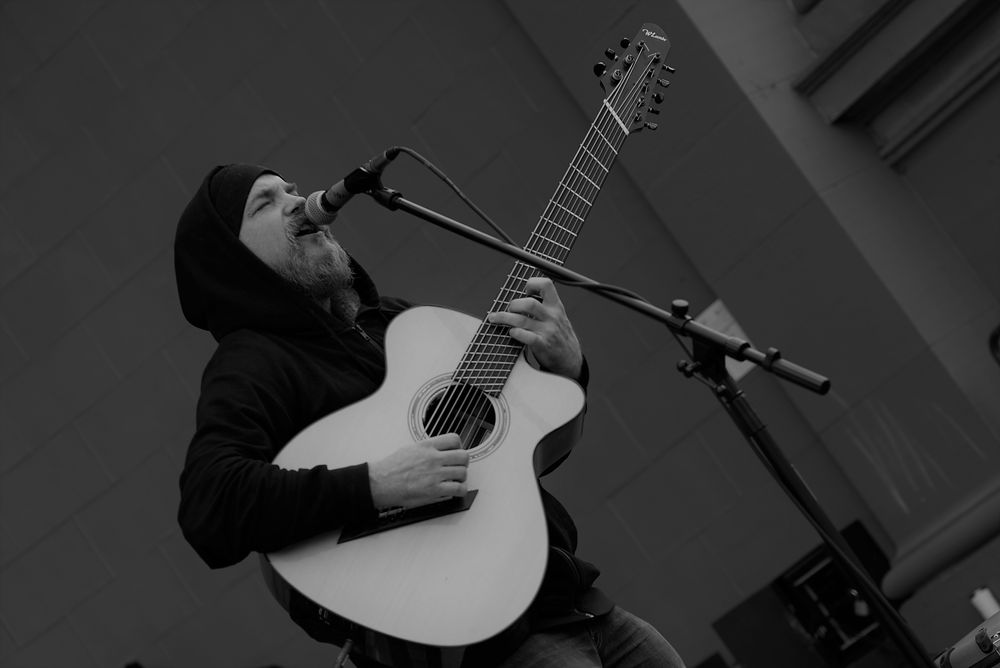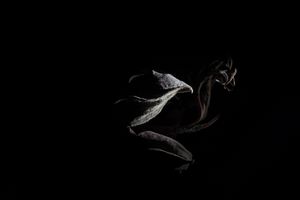 "Song and vocal driven with a dazzling vibrant fusion of acoustic melodies, intense modern heavy tones, colorful harmonics, crooked meter and subtle orchestral sound designs" - Melody Maker Magazine
"If we could only disappear into a picture" has remained the unshaken motto of this unusual 8-string-acoustic-steel guitarist and songwriter Drew Hamilton (a native New Englander and hardened ex-New Yorker), who has spent the better part of the last decade performing solo for the vibrant songwriter circles, open mics and for some of the best sounding venues of the Bay Area as a band leader as he continues to shape his presentation locals have come to know as Vigilis. His project is intentionally a dual format; both a heavy art rock band and solo performer in a bare bones display of his songwriting. To the industry oriented, Vigilis would likely be branded as niche, yet to fellow artists, Drew is unquestionably one with an unfettered purpose citing inspiration from the theatrical and melancholic voices of Freddie Mercury, Brian Wilson and Roger Waters, the unrestricted harmonic language of composers Ravel, Ives, Berg, Bartok, Stravinsky, jazz contemporaries Wayne Shorter, Richie Beirach as well as iconic writers Tolkien, Philip K. Dick and David Milch as some of many examples. As a closet recording engineer, Drew's penchant for noteworthy producers in guitar driven music is apparent in his work and for any listener who yearns for an escape to the peaks and valleys of wide dynamic range, unusual yet seemingly familiar meter, guitar tones of both classic and modern color, cinematic orchestral embellishment and subtle electronic sound design thoughtfully arranged into memorable yet unmistakable songs; a disappearance into a picture where stories continue where they left off suggesting something reminiscent of a gripping novel or film and where Drew ultimately sees his medium flourishing.
The 2021 release of "Beacon" was mixed by East West Studio's Brendan Dekora (whose credits include Steven Wilson, Foo Fighters and Keith Urban) and mastered by recent Grammy recipient Michael Romanowski of Coast Mastering.